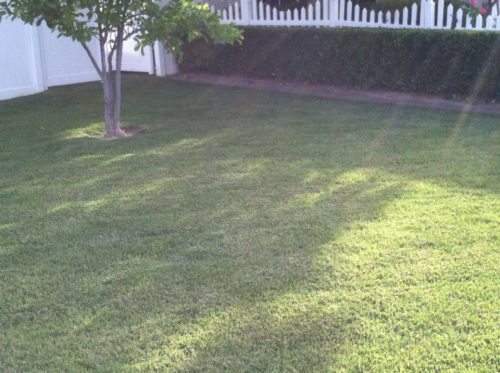 All Lawn Care brings extensive experience and in-depth lawn cleanups and mowing knowledge to every maintenance plan. Whether you need weekly or monthly service, we will create the best schedule to meet the needs of your property. Our licensed technicians will provide superior service for both you and your lawn. Our full line of lawn services includes:
Lawn edging and weed-eating: When you want your property to look sharp, lawn mowing in Red Bluff, CA isn't enough. It might be trim, but it won't look complete without the final touch of lawn edging and weed-eating. We use precision tools and methods to ensure the final details are all done.
Full core lawn aeration: When soil is compacted, oxygen, water and nutrients can't penetrate to create a lush lawn. All Lawn Care's full core lawn aeration services removes plugs of soil and thatch from your lawn to reduce this compaction. The process creates channels for these essentials to make their way into your lawn.
Lawn fertilizing: Is your lawn as lush as it could be? By applying fertilizer, our team brings out your property's full potential. We use leading lawn fertilizing materials to supply plant nutrients that will make your lawn green and inviting.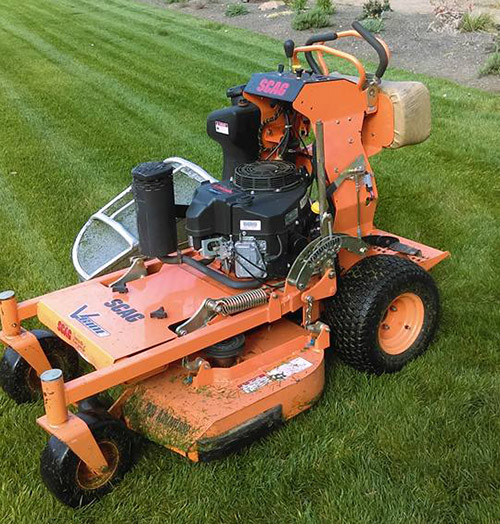 Lawn mowing: We offer weekly lawn mowing to keep your lawn trimmed and attractive. Our professional team arrives with top-of-the-line equipment to get the job done right. We'll have your lawn looking sharp in no time, and you save time and energy to use for other pursuits.
One-time cleanups: Does your property need some TLC? Perhaps you don't need regular lawn trimming in Red Bluff, CA, but you could use a hand with getting your yard under control. When you need a quality crew to clean up your lawn, our professionals are ready to assist you.
Shrub pruning: Properly maintaining a lawn often requires regular shrub pruning. Large plants, bushes and hedge lines can quickly become unattractive and hard to manage. The All Lawn Care team will keep these plants looking trim and inviting.
Lawn trimming: Large mowers often can't cut closely around trees, bushes or other obstacles. We ensure every inch of your lawn is properly cut with precision lawn trimming. When we finish trimming your lawn, you'll be left with a manicured landscape you love.
Contact the expert team at All Lawn Care to schedule weekly, monthly, or one-time service for your Red Bluff, Hooker, Dairyville, Tehama County, or Bend, CA property. Reach our friendly staff today at 530-529-3689.