Lawn Maintenance in Red Bluff, CA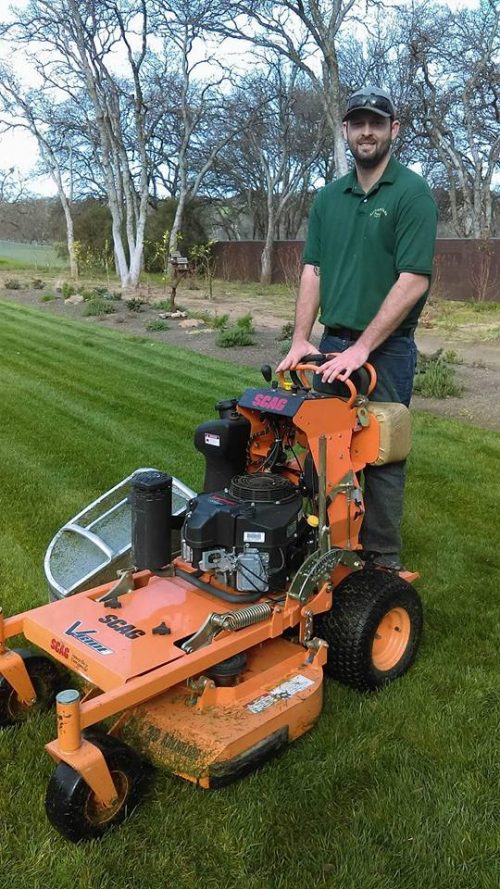 All Lawn Care offers lawn trimming, pruning, aeration, fertilization and more to keep your lawn looking lush and inviting. We listen to your lawn care needs and create a custom design to meet them. We make your property pristine and guarantee the results are impeccable.
Lawn Care Specialists
Established in 1994, All Lawn Care has been the premier provider of professional lawn maintenance in Red Bluff, CA for more than 20 years. We take pride in delivering personalized service for every client. We create unique, custom designs for each customer to ensure their property is cared for to their expectations and complete satisfaction. Our lawn care plans include fertilization, pruning, aeration, trimming, mowing, weed eating and more. Choose the best weekly or monthly options for you and your lawn. Our professionals will arrive on time, with the tools and experience needed to keep your property looking sharp.
We're proud to specialize in both residential and commercial environments. We understand the importance of a well-maintained lawn in both home and business settings. That's why we've designed lawn maintenance that creates an inviting atmosphere. From property values to customer attraction, All Lawn Care provides the lawn treatment you need to maintain the best appearance. Simply set up your lawn care schedule, and we'll do the rest. You can sit back and relax, or enjoy time for other things, like building your business or spending weekends with family. It's just one of the advantages of partnering with All Lawn Care for your lawn maintenance in Red Bluff, Hooker, Dairyville, Tehama County, and Bend, CA.
We are locally-owned and -operated.
We bring over 20 years of experience to every job.
We specialize in both residential and commercial lawn care.
Our services include a full line of lawn maintenance treatments.
We employ leading equipment and technicians, offering a clean, professional presentation.
Get the Job Done Right
When you want reliable, quality service for your lawn care, contact the pros at All Lawn Care for a customized lawn maintenance plan.
We offer the best in residential and commercial lawn care in:
Anderson, CA
Corning, CA
Cottonwood, CA
Flournoy, CA
Gerber, CA
Igo, CA
Los Molinos, CA
Manton, CA
Paskenta, CA
Paynes Creek, CA
Proberta, CA
Red Bluff, CA
Shingletown, CA
Tehama, CA
Vina, CA